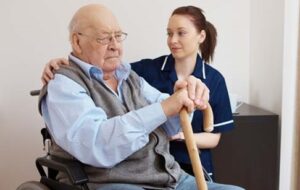 Upon orientation of newly hired home health caregivers, it is better to set expectations that they will most likely not find a smiling, polite, sweet, and considerate patient but a grumpy, complaining client.
But, Why?
They may not understand that the assigned client is in pain and discomfort and that the caregiver may represent an increase or further loss of independence. Above all, it is critical to remember that old age is a time of a series of losses. Various social issues may affect the life and health of seniors. Loneliness from losing a spouse and friends; inability to independently manage regular activities of living; difficulty coping and accepting physical changes of aging; frustration with ongoing medical problems and an increasing number of medications; social isolation as adult children are engaged in their own lives; feeling inadequate from the inability to continue to work; boredom from retirement and lack of routine activities, and financial stresses from the loss of regular income.
Most important of all, they are experiencing a significant loss of independence.
Given all of the life stressors that seniors have to deal with, it would seem that these older elder clients have the perfect right to be short-tempered. With some understanding on our part, we have the ability to change the whole situation.
At Love Thy Neighbor Home Care Services, we are sensitive to the stresses of the elderly and are quite mindful of the losses they suffer. Furthermore, we train our caregivers to be resilient and sensitive as well.
Please call us at 678-892-9118 or visit us on the web at https://www.ltnhomecareservice.com/ to learn more about what we do and offer.