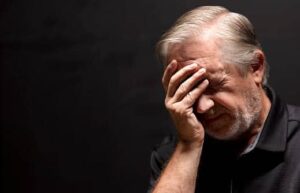 Many people think of dementia as a cognitive impairment but it is not just memory loss. The cognitive decline associated with memory loss includes many other associated challenges in everyday life. These difficulties can also affect the way you speak, think, feel and behave.
Psychological symptoms can be very distressing not only for the person with dementia but their family and home caregivers.
Some examples of these symptoms include:
• Mood Disorders (aggression, depression, anxiety and apathy)
• Psychotic Episodes (delusion and hallucinations)
• Abnormal Motor Behaviors(pacing, wandering, repetitive vocalization)
• Inappropriate Behavior(agitation, disinhibition, screaming, and elation)
• Sleep and Appetite Changes
Your loved one will remain safe and well-cared for under the supervision of caregivers from Love Thy Neighbor Home Care Services. While our care services are non-medical in nature, they are comprehensive and meet the daily care needs of countless seniors living with dementia.
Our companionship services prevent seniors from experiencing the isolation and loneliness that often accompany dementia. We also help prepare nutritious meals so that your loved one stays nourished. We also provide timely medication reminders and respond gently to instances of hallucinations and disorientation.
Love Thy Neighbor Home Care Services is a comprehensive home care agency licensed by the Georgia Community Health Department. Contact us today to see how you and your loved one will benefit from our quality home care. We'll develop a customized care plan to meet the unique needs of your elderly loved one. Call us now at 678-892-9118 and speak with us about how we can meet your needs.