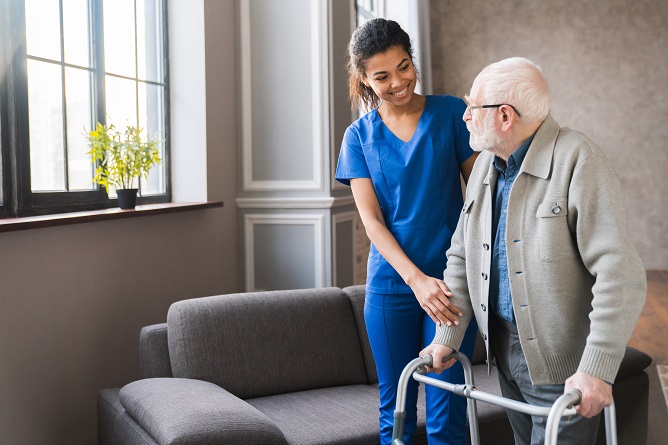 Maintaining cleanliness and organization is essential in every household. This holds true regardless of the size of a house. Every person's home is his/her sanctuary. No other place can offer the relaxing feeling that you can only feel in your abode.
Homemaking is the best way to achieve a tidy and well-organized home. Through this, one can help ensure that everything in his/her home remains in an orderly manner. It helps eliminate the threats of germs and viruses and prevents accidents from happening.
Doing household chores can be tedious, especially for people who work every day. For those who need the assistance of others in doing personal care in Georgia, the challenge can be twice as difficult.
For homebound patients and seniors, it is all the more important for them to live in a safe environment. Due to their frail condition, they become easy targets of accidents. The good news is there are simple tweaks you can do to your abode to help maximize safety.
Improve lighting in hallways and stairways.
Ensure that passages in your home are well lit.
Install mobility assistive devices.
Place grab bars, handrails, and non-slip mats in your bathroom.
Fix or get rid of fall hazards.
Loose wirings and other clutters can be a culprit of falls.
Widen doorways and entryways.
Consider wheelchair accessibility throughout your abode.
Use home monitoring systems.
Always keep an eye on your loved ones.
Make sure to consider the abovementioned tips before remodeling your place!
Love Thy Neighbor Home Care Services offers top-notch home health care in Snellville, Georgia to help everyone stay healthy and safe right in the comfort of home.