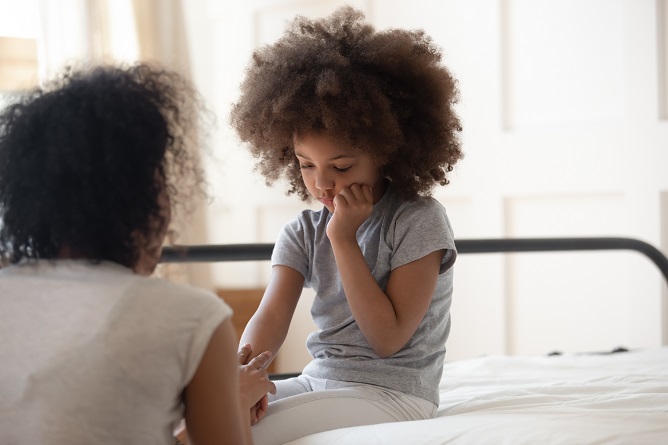 If there's anything worse than living with chronic pain, it's having to watch your child endure it every day and feeling powerless to help them with their suffering. It's normal for parents to worry and want to do everything they can to ease their children's discomfort.
However, what parents don't realize is that the way they respond or react to their children's situations can affect the way their children feel as well.
Today, we at Love Thy Neighbor Home Care Services are going to share with you Top Tips that will help you ease your child's pain and discomfort.
Maintaining Routines

Routines are especially important for children because it helps them adjust to situations better. Pain tends to improve as body functions improve, so when you can, encourage your children to stay active by giving them simple chores or activities that keep them on their feet.

Encourage Healthier Sleep Habits

Lack of sleep can affect a child's mood and their overall experience of pain. Parents can help their kids establish a regular nighttime routine and make their bedrooms more conducive to sleep. This means keeping TVs, game consoles, and computers out of reach when it's time for bed.

What to Avoid

If there's one thing we learned from providing professional Home Health Care in Snellville, Georgia, it's that there are appropriate ways to respond to children's pain and there are inappropriate ways.

Here's what parents should avoid:

Dismissing your child's pain. Pain is invisible to others except to the one experiencing it.
On the flip side, don't over-focus on their pain.
Don't isolate your child from other children or siblings. Activity and connection are important for them.
Don't speak for your child — let them decide for themselves.

For many cases, getting Personal Care in Georgia can help with children's pain management.
Contact us today to learn more about our childcare services.