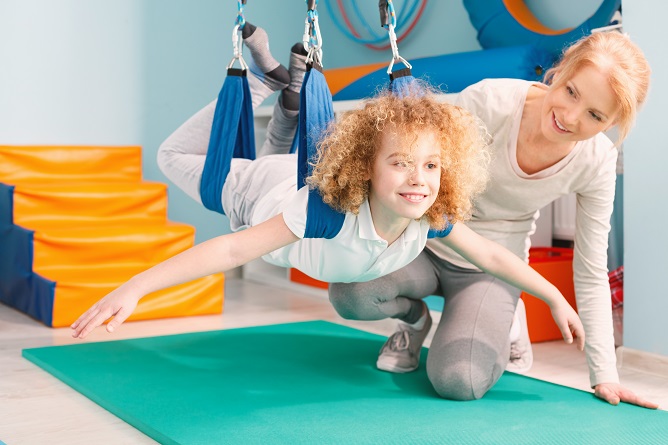 Most parents are unaware of the purpose of occupational therapy for their children. So today, we at Love Thy Neighbor Home Care Services, a licensed provider of professional Home Health Care in Snellville, Georgia would like to highlight the importance of occupational therapy and who might need this service to achieve an improved quality of life.
What is occupational therapy?

Occupational therapy (OT) is a branch of healthcare that aids patients of all ages who have sensory, physical, or cognitive problems regain independence in all areas of life.

For kids, OT can be a way for them to improve their school performance and/or aid their daily activities.

How is occupational therapy different from physical therapy?

Although both healthcare methods help children achieve a higher quality of life, they have subtle differences that set them apart:

Physical therapy is prescribed to patients, often to help relieve pain and/or regain strength, joint range of motion, improve endurance and gross motor skills.

On the flip side, occupational therapy is often prescribed to patients to help improve fine motor skills, visual-perceptual skills, cognitive skills, and sensory-processing problems.

Who might need occupational therapy?

Kids with birth injuries/defects, sensory processing disorders, traumatic injuries to the brain or spinal cord, learning problems, autism, juvenile rheumatoid arthritis, and more can benefit from professional occupational therapy.
If you're searching for professional Personal Care in Georgia for your children and loved ones, you don't have to look any further than us!
We have services that range from companionship care to transfer and ambulation. To learn more, please contact us at 678-892-9118.