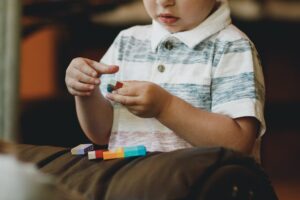 Autism is a spectrum disorder, which means it can have varying degrees of severity and disability. Did you know that home healthcare is not only for seniors? If you have a loved one living with autism or caring for a child with autism, consider the benefits of in-home care. It is important to know that a personal care assistant can be very supportive to many people, including those with developmental or behavioral conditions.
Here are some benefits of getting home care for a child with an autism spectrum disorder:
1. Exploring New Sensory Experiences
The safest place for learning is at home. An in-home caregiver can provide the opportunity to help the child experience new textures, colors, and noise levels within the comforts of his own home. Not only will be less distracting or overwhelming but being familiar with the place is conducive to learning.
2. Teaching Socialization Skills
Having someone new to talk to that is not part of the family will help in improving socialization skills. Many pediatric caregivers play games to teach skills and work through communication challenges.
3. Familial Support
Parents can face many challenges when their child has autism, and having a caregiver around provides some peace of mind. Even just having someone with whom they can share their struggles and concerns can be an incredible source of support for parents and siblings.
At Love Thy Neighbor Home Care Services, we offer not only quality pediatric care but we aim to understand every child's strengths and needs. With our compassionate and well-trained caregivers on duty, you can ensure that your loved one is cared for safely, appropriately, and with your personal touch. Because we're more than a home health care agency, we're a family. Contact us now at 678-892-9118 and speak with us about how we can meet your needs.