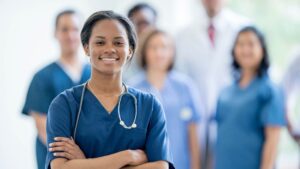 Are you looking for someone who can provide senior care for your elderly or disabled loved one? If so, you might be shopping around for a caregiver to ensure that you choose the right person.
Here are five home health aide qualities that may indicate you've found a good match:
Patient: Caring for an elderly person can be a bit trying. They are used to being fully independent and often resent their diminished abilities to the point where they are irritable much of the time. This means that it's important to look for a caregiver who is patient
Reliable: If your loved one needs care on a regular basis, you'll need someone who will be able to provide it, without a lot of excuses or the need for a lot of days off. Make sure they are the type that takes their job seriously and is reliable
Pays Attention to Detail: Day-to- day care of someone else requires individualized consideration. They need to be mindful of the particular eating habits of their patients, be on the top of their grooming needs as well as keep an eye out for even slight warning signs of any worsening of a condition they may have.
Easy to Get Along With: You don't want to bring someone into your loved one's home who is not friendly or pleasant. After all, a caregiver is supposed to make things easier for your loved one and less stressful for the family
Multi-Tasker: Someone who provides care for an older or disabled person has to know how to do a lot of things, such as light cooking, light cleaning, helping with bathing, and more. Make sure that person you hire does not get thrown by multiple responsibilities and is a good multi-tasker
At Love Thy Neighbor Home Care Services, we set the bar high and ensure that all of our home health aides offer these important qualities.
Love Thy Neighbor Home Care Services is a comprehensive home care agency licensed by the Georgia Department of Community Health provides in-home healthcare services and direction as to how to manage the total care of your senior loved one. Call us now at 678-892-9118 and speak with us about how we can meet your needs.