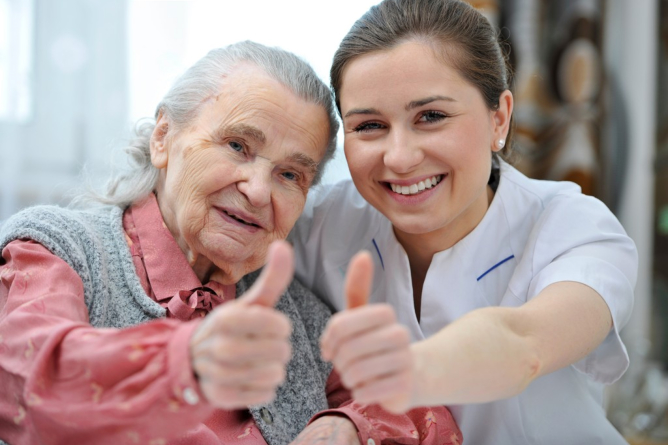 Looking for the right senior care services for your elderly loved one can be overwhelming. Not to mention the many different options available makes it almost impossible to decide on which one to go for. Love Thy Neighbor Home Care Services is here to help make things easier.
If you are someone who has a busy work schedule but doesn't want to leave your loved one in a nursing home, then our home health care in Snellville, Georgia, is the perfect option for you.
Our services allow your loved one to stay in the comfort of your own home and make it easier for you and the rest of your family members to visit them at any time. There are also other benefits of choosing home care:
Personalized care. Instead of having to adjust to the schedule and routine of a care facility, home care gives you a care plan that perfectly fits your family's needs. Whether your loved one is in need of hourly personal care in Georgia or full-time live-in care, home care can easily adjust and adapt to what is best for your loved one.
One-on-one attention. With the personal nature of home care, your loved one will be the sole focus of the caregiver. The caregiver provides full attention to your senior loved one which, in turn, ensures their safety and comfort.
Cost-effectiveness. Home care services are fully customizable for your family's needs. You can arrange visits for caregivers based on the recommendations of your loved one's physician, your schedule, and your budget.
Peace of mind. You will no longer have to worry about your loved one being alone as there will be professionals keeping an eye on them at home.