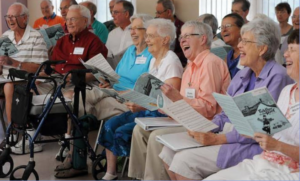 Traveling with your caregiver is a great way to get out and about while still receiving the care you need. If you love the freedom of driving on your own schedule, an in-home caregiver can help.
Let's take a look at some places you and your caregiver can visit.
✅ Visiting Your Relatives. When you stop driving, it becomes more difficult to see your relatives without relying on them to visit you. However, talk to your caregiver. If you enjoy visiting nearby friends and relations, your caregiver can accompany you.
✅ Meeting Friends in the Senior Center. Senior centers have been an integral part of any senior communities for many decades. These large halls provide plenty of room for events, catered lunches, and card games.
✅ Attend Church or Community Activities. Many seniors are deeply involved in their communities and churches. The loss of mobility does not need to affect this involvement. Your caregiver can help you reclaim these activities and volunteer opportunities.
✅ Join a Club or Class. One of the best ways to keep your mind active is to continue learning. Pick up a hobby that keeps your mind, and hands occupied. Hobby classes and craft classes are readily available at senior centers and throughout the community.
Just because you don't drive anymore doesn't mean you have to stop going out. Escorting you is one of the core services of senior caregiving, and your caregiver should be glad to help you stay and engaged in your community with a few car trips.
Love Thy Neighbor Home Care Services is a comprehensive home care agency licensed by the Georgia Department of Community Health provide direction as to how to manage the total care of your senior loved one. Call us now at 678-892-9118 and speak with us about how we can meet your needs.