We let the senior community feel our love and compassion through care.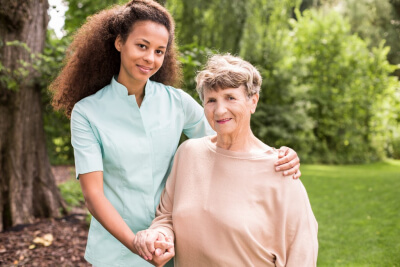 As our loved ones age, they often need more attention and care. Love Thy Neighbor Home Care knows that as a family member, you also have personal affairs to attend to, which makes caring for your senior loved ones a challenging task to do. We now live in a world of telecommuting or work from home environment. We have caregivers that are trained and readily available to care for your seniors with love, compassion, and respect.
Our caregivers render round-the-clock care, monitoring, and supervision to ensure that all care needs are addressed appropriately. We also ensure that our clients continue to feel independent and in control of their lives. By delivering the right amount of assistance necessary to allow them to accomplish tasks that are deemed safe.
Our Senior Care Services
Personal Care
Run Errands, Appointments
Light Housekeeping
Companionship

In-Home Care
In-Hospital Care (If allowed at this time. Due to COVID, there may be restrictions.)
In-Nursing Facility Care (If allowed at this time. Due to COVID, there may be restrictions.)
Chronic Care Management
Alzheimer's/Dementia Care
Diabetes Care
Congested Heart Failure
Stroke
Medication Reminders
Respite Care
(Free) Personalized Fitness Plan
Talk to Us!
Love Thy Neighbor Home Care loves to hear from you! If you have any questions or concerns, please feel free to send us a message at your convenience or set an appointment with our care coordinators.
Senior Care in Snellville, Georgia